Last Updated on 5 months by Ollie Barker
You've worked very hard to create beautiful ceramic-coated surfaces, but there is always one concern regarding the clay bar. Can you clay bar ceramic coating to prevent contamination? In this blog, you can get the answer to this query and how to maintain your ceramic-coated car's flawless appearance.
In short, claying invariably hurts the ceramic coating, which cannot be repaired by polishing. Instead, you can use chemical decontamination or an iron remover to maintain the coating.
What Is a Clay Bar?
Car detailers utilize clay bars, a natural or artificial tool made of a resin mixture and other synthetic components, to remove impurities and pollutants from fiberglass, paint, glass, or metal. In essence, it's among the best and simplest methods for offering a clean surface.
It is elastic and can be stretched into different shapes, similar to natural clay. This implies that a clay bar can be shaped to match a smooth surface, like the surface of your car. Yet, its elastic nature causes it to automatically seep into any minor irregularities. When used properly, small dirt particles will adhere to the clay, cleaning the painted surface.
The clay bar has several grades. The rougher or harder grades of clay bars are typically employed as a pre-treatment before attempting to remove deeply ingrained material. However, harder clay bars carry a greater danger of scratching your automobile's paint and necessitate waxing the car after washing to patch any small holes.
Using the clay bar can remove:
Dust and road grit
Brake sludge
Metallic flakes
Acid rain deposits
Bird droppings, sap, and bug smears
Can You Clay Bar Ceramic Coating?
A clay bar, mitt, or towel should not be used on a car that has a ceramic coating because doing so will weaken the coating.
Because of their abrasive properties, clay bars can clean the paintwork of impurities like tar and tree sap. But it also means that the ceramic coating is abraded. You can perhaps remove it by grinding away at the covering with a clay bar.
Clay is an abrasive substance, therefore it can potentially leave swirl and scratch marks. This harm can not only be done to the clear coat, but it can also harm the ceramic coating.
A ceramic coating that has been clayed frequently seems extremely swirling. This is because both the clay itself and any pollutants it picks up will damage the coating when they are brushed against it. In direct sunlight, it might appear very horrifying.
A clay bar should never be used on a ceramic coating unless you wish to remove it fully. You'll be doing more harm than good if you don't.
A coated car usually doesn't need to be clayed
Another reason not to clay an automobile with a ceramic coating is that it is not required.
The fundamental benefit of applying a ceramic coating is that it is extremely hydrophobic, preventing dirty water from adhering to the surface and drying out. This indicates that while the dirt is quickly washed away during the washing process, pollutants have difficulty adhering to it.
This also holds true for other contaminant sources, such as bird droppings and water stains. On a coated car, contamination is often not a problem because of how efficiently the ceramic coating repels it.
However, over time, some pollutants will attach to the coating, especially if you've had the coating for more than a year. You can check this by:
Clean and dry the vehicle
Put your hand inside a sandwich-sized plastic bag, then gently rub the paint with it
If it feels scratchy or grippy, impurities have attached themselves to the coating
But what if you still want to use clay bars on a car with a ceramic coating?
On a car with a ceramic coating, you can still use a clay bar or synthetic clay. To get rid of the hard road film, perform this procedure once or twice a year. It is more aggressive, though, and has a higher possibility of scratching the coating, so keep that in mind.
The Fine Grade Clay Bar should be used since it is gentler and less abrasive than other grades.
A lubricant must be applied before using it to enable the clay bar to slide easily across the surface of the paintwork. In addition to the problems with marring, not utilizing lubrication can also leave tiny, challenging-to-remove clay particles on your car's paint.
How Do I Clean a Ceramic Coating of Contamination?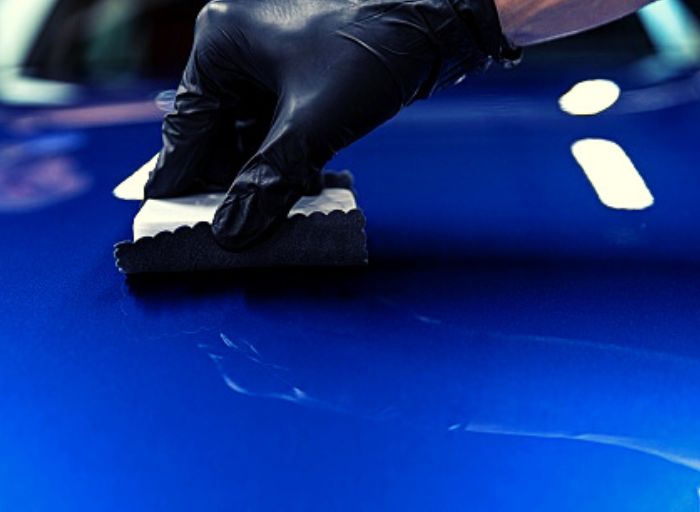 Tar and iron fallout are likely to have contaminated the surface of your car's ceramic coating if it has been there for more than a year. You can clear this out in this situation by using chemical decontamination.
The most frequent pollutants that stick to the paintwork and settle on it are tar and iron fallout. Instead of physical decontamination (claying), you can get rid of them through chemical decontamination.
To eliminate this contamination, wash your car as usual and then use tar remover and iron fallout remover sprays. They won't wear down the ceramic coating nearly as quickly as clay, which is fantastic.
Furthermore, you don't run the risk of abrading the contamination away like a clay bar does because you aren't contacting the paintwork.
A treatment every now and then with an iron remover that is PH-neutral, such as Iron X, will work wonders to keep the contaminations at bay.
Of course, you don't need to frequently apply tar remover or iron fallout. Serviced every six months is usually sufficient.
How to Maintain a Ceramic Coated Car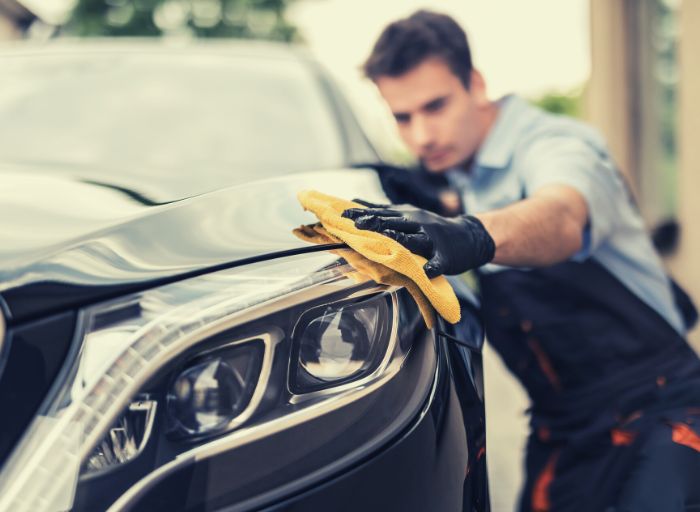 Prevention is better than cure. Keeping the car in good condition may prevent many common pollutants from adhering to the ceramic coating. Here are some ways:
1. Wash regularly
Regular cleanings with warm water and mild soap are required for surfaces covered with ceramic. If your car is ceramic coated, you should clean it at least once a month. Use vinegar or lemon juice as an acidic cleaner to help you get rid of tough stains. Avoid using anything abrasive on the coating, such as steel wool or ordinary soap.
2. When cleaning a ceramic-coated surface, use only recommended soaps
Surfaces with a ceramic coating are particularly robust. To maintain their beautiful appearance for many years, they do need some specific maintenance. Here are some cleaning and maintenance suggestions for ceramic-coated surfaces:
Only use certified soaps. The protective layer on your coating will be stripped away over time by phosphate- or detergent-containing soaps, leaving it looking dull. Use only soap that doesn't have these components in it.
Avoid using bleach-based cleansers. If bleach is in contact with your flooring for an extended period of time or at a high concentration, it may permanently stain it.
Avoid using cleansers with oil bases. Oil-based cleansers will create a greasy layer that draws dust, debris, and other irritants, which over time will scratch off the topcoat and harm your surface permanently!
3. Polishing chemicals can be used to get rid of the scratch
If a scratch appears, a polishing compound should be used to remove it. Most auto parts stores provide chemicals made expressly for removing scratches from ceramic-coated surfaces. Use a clean cloth to apply the compound, then rub it into the scrape until it vanishes.
4. Wash any bird droppings off
It's crucial to guard against bird droppings on ceramic-coated surfaces. The finest cleaning solution for these surfaces is warm water mixed with mild soap. After removing the droppings, thoroughly clean the area with warm water and a light detergent. Use a soft-bristled brush or towel to wipe away any bird droppings that may have fallen on the surface.
Conclusion
While many different forms of contamination can be removed with a clay bar, most people are unaware that claying can harm ceramic surfaces. The fundamental justification is that using a clay bar to scratch a ceramic-coated surface can damage the coating. So, if your ceramic-coated car is contaminated, make sure you clean it according to the instructions above.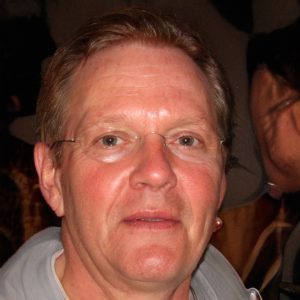 Hi, My name is Ollie Barker.
With 25 years working in repair and detailing shops. I'd love to share my tips & tricks to all car lovers. Also, give my recommendations on which products are the best to have on the market.
Thanks for visiting CarDetailingArt! Hope you enjoy your time on my little blog!