Last Updated on 4 weeks by Ollie Barker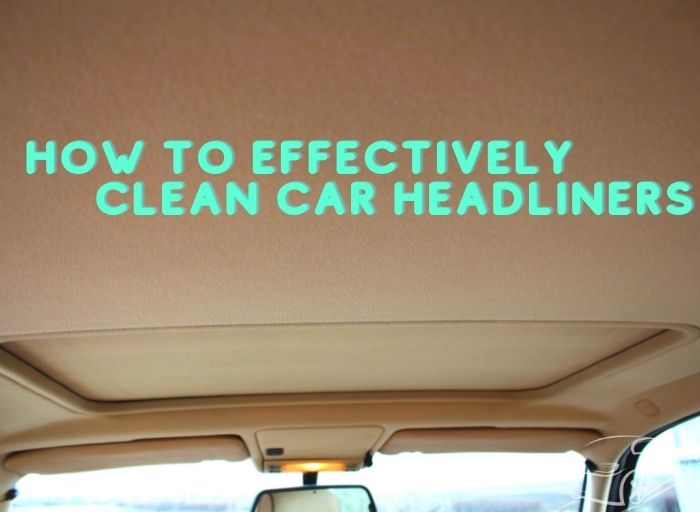 Been tasked with the cleaning car headliner, a common task for someone who has a car detailing business?
Bringing in extra income from car detailing is an often underappreciated source of profits. There are few things that take more time than a thorough detail job, but the returns can be astronomical if you know what you're doing.
This detailed guide will give you all the tips and tricks to cleaning car headliners. We go over each and every step that is required to get this job done properly. We'll explain how each key step in the process of cleaning car headliners is carried out, and we get into a bit of detail on why we're doing what we're doing.
But first, let's touch on why we're cleaning car headliners in the first place.
Why Cleaning Headliner is Necessary?
According to Wikipedia, the headliner is the interior lining of the roof of a car. It is typically made out of vinyl or fabric material. In older vehicles, it was typically made out of cloth. The old-fashioned term is "carpet." Many people leave this messy as they go for a long time because it's difficult to clean up.
A car headliner is a place where all waste materials are accumulated during long traveling. So to remove all this it becomes necessary to remove the headliner and wash it. There are several ways to clean your car headliner.
There are different types of stains that you can find on the car headliner, including water stains, beverage stains, makeup stains, skid marks, and oil or grease stains.
Check out: How to remove stains from your car seats FAST!
Now that we have a better idea of what type of stains can be found on car headliners, it's time to talk about how to clean them up. Follow the steps below for a complete guide on how to get your car headliners looking brand new.
Items Needed
Soft cloth
Brush
Upholstery cleaner
A suitable cleaner
How to Clean Car Headliner
Spot Cleaning
If you find minor stains on the car ceiling, it's quite simple and easy to remove them.
You should choose a suitable cleaner for different stain types. For example, water-based stains like coffee or beverage can be tackled by a general upholstery cleaner. For makeup or skid marks, you can use fabric-based cleaning products. But for oil or grease stains, you need to go with a specialized upholstery cleaner.
Since the car headliner is highly prone to dirt and grime buildup, we should have a general protection plan in place for those types of stains. If we find any stain on our car headliner that's caused by dirty hands, we need to remove it as soon as possible.
Here is how I do it:
Use the brush or cloth to wipe away any loose dirt
Spray the upholstery cleaner to the cloth, then dab the stain to moisten it
ATTENTION: DON'T saturate, you may end up damaging the glue part holding the headliner together.
After that, use a dry cloth to rub the stains gently
Surface Cleaning
For surface cleaning, you can either use an all-purpose cleaner or specialized cleaning pads.
If your car uses a plastic headliner, you should avoid using water-based products to clean it because it may damage the plastic.
You need to be very careful when using water-based cleaners on your vehicle's plastic headliner. If the cleaning solution gets inside the headliner, it could cause the plastic to warp and crack.
Find out: How to clean your car's air vents easier!
For surface cleaning, spray the upholstery cleaner to the whole headliner area. Let the cleaner sit for a while to break down the stains or soils. After that, you can clean the headliner with a soft brush. Remember don't scrub too hard in order to not damage the headliner.
It may take several times to clean the headliner perfectly.
Deep Cleaning
When the headliner is too dirty or smelly, this is your last resort. Deep cleaning will ruin the headliner to some extent so be careful with this.
You will need a steam cleaner, along with the upholstery cleaner for this task.
Divide the headliner into small sections and work with each section at a time. You can spray the cleaner to the entire section then vacuum it. Don't saturate it as the glue holding the headliner may fall apart.
Make sure that you let the headliner dry completely. You can use a dryer or let the car's doors open if it's a sunny day.
How to Make a DIY Cleaning Solution for Your Car Headliner
To make a DIY cleaning solution for your car headliner, you can add water to the solution.
Here's an example of how I do it:
Fill the bucket with water and add a general household cleaner as its brand name says
Add 1/4 cup of vinegar to the bucket
Add a coating of baby shampoo to the headliner
I usually let the car's doors open so that it dries out quickly.
How to Keep the Car Headliner from Getting Dirty
I wanted to cover a few key points that'll help keep your car headliner clean for the long haul.
If you have controls on either side of your vehicle's driver seat, make sure they're covered with vinyl covers instead of cloth. Cloth covers tend to trap dirt and don't wipe clean as vinyl covers do.
Clean the area under your seats if possible. Remove the seats and vacuum the dirt from under there.
Make sure you check your headliner before cleaning it. Look for any holes or tears. If you find any, try to make a patch and then mask it off with scotch tape or some other type of tape so that you don't get liquid up there when cleaning.
Don't put anything on top of your headliner unless you want it to end up with a permanent stain. Things like cups, glasses, books, etc.
Avoid applying any type of oils directly to the headliner. Oils tend to attract dirt and dust and can cause marks or stains. Instead, apply the oils to a place you don't mind getting them on.
How to Remove Bad Odor From Headliners
There are several ways to remove bad odor from headliners.
Apply vinegar to the smell spots (make sure you rub the vinegar with a toothbrush or your fingers) until it's gone.
Use baking soda and put some on the smell spots. You need to leave it overnight or at least for several hours.
Spray scented cleaners onto the stain or odors. Be careful not to saturate it so that it doesn't damage your headliner.
If the smell doesn't fade, take a piece of charcoal and put it in tin foil. Put it in the headliner. Let it sit overnight and has to remove the odor.
If you can't remove the odor at home, then you need to take your car to the auto mechanic for this kind of task.
If you don't want to go through any hassle anymore, then I suggest you buy yourself a cover for your car headliner.
Frequently Asked Questions
#1 Can You Shampoo a Car Headliner?
The short answer is no, most car headliners that are made of plastic cannot be shampooed. But removing stains with this technique works well enough to make it worth a go.
#2 What's the Best Car Headliner Cleaner?
If you want a good cleaner, then I suggest you go for a foam cleaner. The chemicals in the foam cleaners will help remove grime and other residues with little effort.
#3 How Do You Clean a Convertible Headliner?
Many headliners are made of fabric material. And if you have a convertible car, then it's more true than in the above paragraph. You still can follow the above instructions.
Conclusion
The most important part of the exterior of a car is the headliner. It helps protect and maintain the interior of your vehicle after all. But like everything else, a little maintenance goes a long way in this case too. With 3 ways of cleaning the car headliner, you should be fine.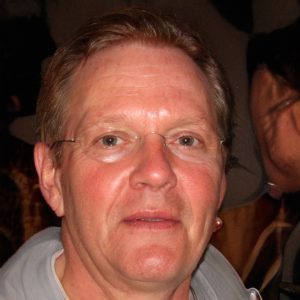 Hi, My name is Ollie Barker.
With 25 years working in repair and detailing shops. I'd love to share my tips & tricks to all car lovers. Also, give my recommendations on which products are the best to have on the market.
Thanks for visiting CarDetailingArt! Hope you enjoy your time on my little blog!