This article may contain affiliate links. For details, visit our Affiliate Disclosure page. As an Amazon Associate I earn from qualifying purchases.
Last Updated on 4 months by Ollie Barker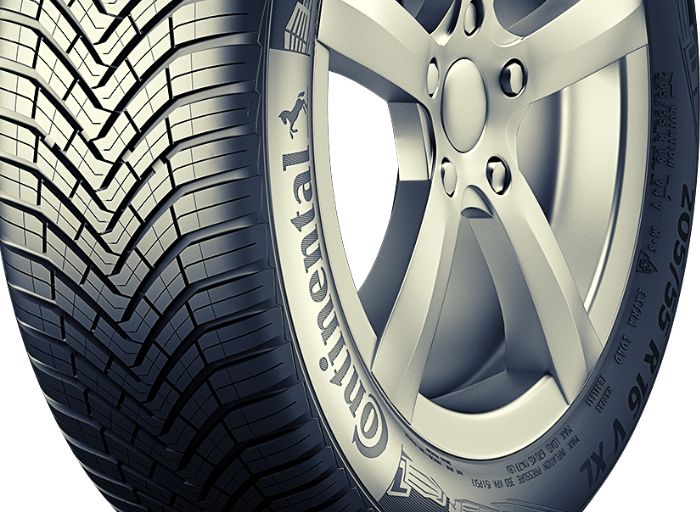 The biggest tire manufacturers invest millions of dollars each year in R&D to ensure that drivers always have relaxing journeys. They are unable to meet all of the demands of their clients, though. Today, I'll look at the Continental Extremecontact DWS06 noise level, whether they are noisy or not?
What is Continental ExtremeContact DWS06?
I refer to the Continental ExtremeContact DWS06 as a hybrid tire. Dry, Wet, and Snow are the meanings of the letters D, W, and S. It is truly astonishing that a tire with this level of performance is also intended to operate wonderfully on snow-covered roads. You should get this tire if you require year-round driving performance on icy or snowy surfaces.
An improved all-season tread compound with silica enhancement is used in the tire's production. Additionally, Continental's Sport Plus Technology and +Silane additives provide superior levels of traction in snowy and icy conditions and long tread life. An asymmetrical tire pattern, traction grooves, and chamfered edges offer excellent grip on dry roads and improved traction over snow.
Innovative QuickView Indicators are also included with the ExtremeContact DWS06 to stop uneven wear. Simply, the tire will inform you if it detects uneven wear brought on by suspension or alignment issues. Additionally, the tire has visible lettering sculpted onto the second rib from the outboard shoulder as part of its Tuned Performance Indicators system.
When the DWS sign is clearly visible, the tire is prepared for any surface, including dry asphalt, wet concrete, and icy roads. When the S indicator fades, the tire only has sufficient tread depth to handle dry or wet roads. The tire is trying to tell you that it is only suitable for dry roads if the W and S indicators have worn out.
The Continental ExtremeContact DWS06 shows that superb all-season performance can be combined with a sporty and comfortable design.
Are Continental Extreme Contact Dws06 Tires Noisy?
Continental Dws06 tires are not noisy and are among the best tires available today. The company has created a noise-canceling technology called ContiSilent that can cut noise by up to 9 dB.
So how are Continental tires evaluated for vibration and noise? In an anechoic chamber with varying road conditions, the tires move at varying speeds while recording the sounds with extremely sensitive microphones. To simulate varying vehicle weights, the contact pressure between the tire and the ground can be changed.
Then, specialized software is employed to examine two features of the tire:
The rolling noise produced by tires directly into the environment which is depending on the road surface.
How effectively can the tire absorb vibrations without allowing them to enter the car's inside through the body?
Additionally, the Extremecontact DWS06 uses a polyurethane form that is attached to the inner surface as an absorber. By doing this, vibrations are kept from entering the car's interior. Furthermore, the performance of the car is unaffected because the foam is also resistant to high temperatures.
Driving while experiencing the noise of a factory is not enjoyable. You'd have a headache when you arrived at your destination. You desire quiet or the ability to listen to the radio or music.
Why, then, are there many complaints regarding the noise of the Continental Extreme Contact Dws06? Well, the numerous surveys are done by customers, whicg are subjective. Most individuals are simply incapable of evaluating ride quality or road noise.
Conclusion
Nothing is stopping you from getting a Continental ExtremeContact dws06 tire if that's what you wanted. Try it out. The performance is superb, and noise is not an issue. Continental also manufactures a variety of tires for a range of automobiles.
They come in a wide variety of sizes, ranging from 16 to 22 inches in diameter. As a result, you won't leave without receiving one that fits you.
Further Reading: https://www.continental-tires.com