Last Updated on 1 month by Ollie Barker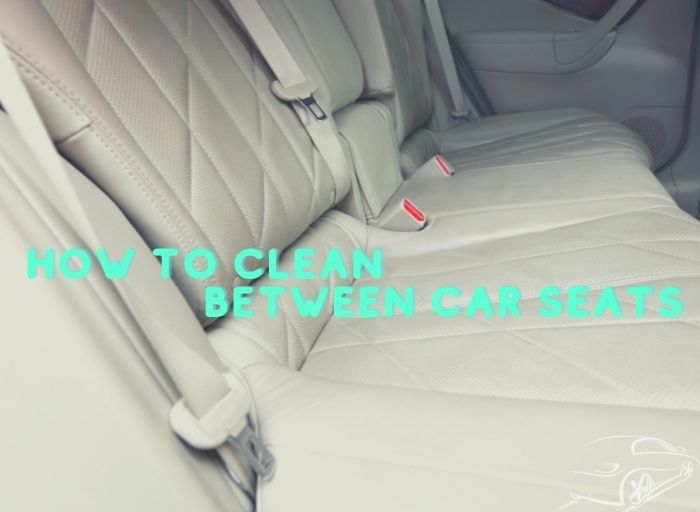 The gaps between your car seats are where all the crumbs and hairs gather. Learn how to clean between car seats quickly and efficiently.
We all know how difficult it is to keep a car clean, especially if you have kids. Between spills, crumbs, and the inevitable dust bunnies that form in the nooks and crannies, one might assume that any attempts at keeping your vehicle neat would be futile.
However, a little knowledge about cleaning between car seats can save you from some serious embarrassment later down the road.
How To Clean Between The Car Seats And Console
You may have seen pictures of car interiors that look like they've been vacuumed by a team of professional cleaners. If you are looking for a way to make your car interior presentable again, then be sure to follow these instructions carefully.
First, use your wet-dry vacuum to remove any loose debris and dust.
Next, you can clean the car seats with a damp cloth and wipe them down with a clean, dry towel.
When it comes to vacuuming the floor, you may find that the carpeting in your car is either too delicate or too dirty for your vacuum cleaner.
This is particularly true if you have carpeting in your vehicle, as cleaning between the seats and console can be a real chore.
In this case, choose a can of spray cleaner. Spray it on and then wipe it off with a clean, dry towel.
How to Clean Between the Carseats With Vinegar
Vinegar is a great way to get rid of any nasties attached to your seats. Simply mix 1 part vinegar with 2 parts water and brush it into each crevice. You can then vacuum up the solution and start fresh.
Cleaning car interiors can be a chore, but you can make it simpler and cleaner with these tips and tricks.
How to Get Rid of Pet Hair in Between Car Seats
If you have a dog or cat, then you have undoubtedly found that their hair can become quite an issue when they run out of places to scratch.
Check out: Easy ways to remove stains from your car seats!
Using a wet-dry vacuum is a great way to pick up pet hair from between the seats, but be careful not to get it on the seats themselves. Then, you can either use the wet-dry vacuum again to shake out all of the pet hair or give your seats a quick hand-wash with hot water and dish soap. If you have carpeting or other types of delicate flooring, you may want to invest in a can of spray cleaner instead of just using water and dish soap.
How To Clean Car Seat Rails
Cleaning car seat rails is an entirely different matter than cleaning between the car seats.
First, remove the headrests from both sides of your vehicle.
Next, get a bucket of warm water and a soft-bristled brush. Use this to gently scrub the area you are trying to clean. If there are any stains on the seat rails, use vinegar or a commercial cleaner made specifically for this purpose.
Once you have washed the rails, use a clean, dry towel or a thicker microfiber towel to dry them off. Don't hesitate to finish off the job with an air freshener for optimum cleanliness.
How to Clean Car Seats
Use a vacuum cleaner to remove any excess crumbs, dust, or hair. While at it, clean the headrests as well. They get dirty just like everything else and maybe harboring a world of germs.
If you have hard plastic car seats, make sure to wipe them down with a damp cloth on a regular basis. Over time, you may notice that your seats may get stained due to coffee spills or soda stains. When this happens, the best thing to do is wipe them down with a damp cloth and air dry them. You can also use a solution of warm water and liquid dishwashing detergent to clean hard plastic car seats.
Useful Tips For How To Clean Between Car Seats:
After vacuuming up crumbs and hair, keep a paper towel roll in your vehicle for quick cleanup if you would like to add more.
If you have hard plastic seats, wiping them down with a damp cloth on a regular basis can help to keep them clean.
To get rid of pet hair quickly between the seats, use a wet-dry vacuum then use vinegar or a pet-friendly cleaner as needed to scrub out stains.
Use an air freshener in the car when you're cleaning it up to make sure that no nasties are left behind.
You can easily remove crumbs from between the seats by using the vacuum on its highest setting.
If your car is carpeted, you may want to invest in specialized spray cleaners to get rid of any dirt that you find between the seats.
Don't forget to clean the headrests and wipe down your car seats after cleaning them.
Cleaning car interiors is a lot of work, but it doesn't have to be messy as long as you are prepared and follow expert advice.
Do you know: How to seal the cracks on your car's leather seats?
Conclusions
If you thought cleaning your car was a hassle, you will be surprised to find out just how much easier it is when you follow my expert tips.
There is no need to spend hours scrubbing and wiping the inside of your car when you can do all the work in a short amount of time with just a few simple steps.
Check out: How to remove tar from your car's tires!
With the right equipment and materials, you can clean your car almost as easily as you wash your clothes or even less time consuming than cooking a meal.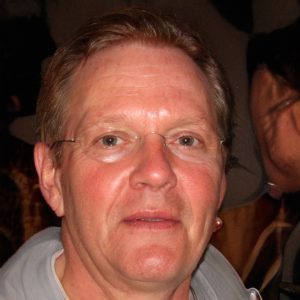 Hi, My name is Ollie Barker.
With 25 years working in repair and detailing shops. I'd love to share my tips & tricks to all car lovers. Also, give my recommendations on which products are the best to have on the market.
Thanks for visiting CarDetailingArt! Hope you enjoy your time on my little blog!