This article may contain affiliate links. For details, visit our Affiliate Disclosure page. As an Amazon Associate I earn from qualifying purchases.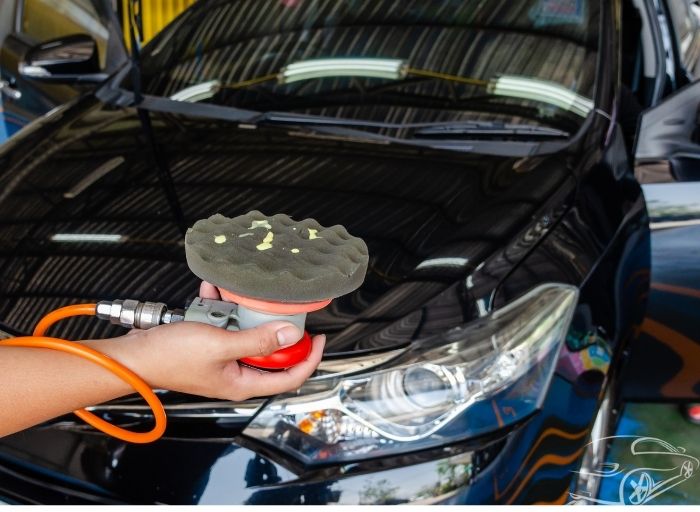 Cars are made of tough material that can withstand hours of driving through bad weather, but under all that paint and metal, there is a vulnerable surface just waiting for the elements to wreak havoc. The surface is called the clear coat, and it's what you see when you look at your car in the sunlight. Without protection, ultraviolet rays from the sun will gradually cause this clear coat to peel off or fade away over time.
That's why applying the longest lasting car wax to your vehicles not only protects the exterior but also saves you money in the long term. In this article, I'll give you an insight into car wax and the best car wax available now.
For the longest lasting car wax:
My all-time favorite longest lasting car wax is Meguiar's Ultimate Liquid Wax. It gives a very good quality wax at a reasonable price, and it's easy to use.
If you want to use the best premium wax available, go with P21S Carnauba Wax. It has an amazing smell that will attract everybody, plus it works much better than any other product available.
If you still wonder what other options are, don't skip the top 5 products list I have here!
What Do You Need to Know About Car Wax and How It Works?
Car Wax is a thick cream that you apply to your car. It protects the surface by creating a thick barrier that traps moisture and prevents sunlight from reaching it. The wax also provides a smooth, soft feel to the surface of your car.
The finishing stage of car wax is the hardest part as it doesn't entirely prevent fading or yellowing of the clear coat. However, those who have used this product have been amazed at how long it lasts even if they don't apply it regularly.
When you apply the car wax to your car, it forms a thick barrier that helps prevent moisture from causing damage to the paint. This is a useful feature as water has a negative effect on most cars. It can cause rust and corrosion, which in turn affects performance. The wax also protects the paint from UV rays, which causes fading or degradation of the clear coat.
Find out: If you can apply a ceramic coat over a wax layer?
The wax also gives your car a shiny finish. It's easy to see how it can make your car look newer. It also helps reduce the amount of work you need to do on the car as it smooths out small scratches or dents.
Types of Car Wax
Carnauba Wax
Carnauba wax is the hardest, longest lasting natural wax. It is also more expensive than most other types of car waxes. It costs about $20 per can, which makes it perfect for professional detailers and serious car enthusiasts than an average person will use over time.
This is because many people don't have the patience to apply layers upon layers of car wax on their cars for hours before they see results. The hard shell of carnauba wax helps protect the paint finish. It also provides a high gloss that lasts for months without fading or flaking, which makes it durable and long lasting. It can even improve the look of scratches and dents on your car.
Carnauba type is also waterproof. This means it can protect against rain damage even when you get stuck in the rain. When you get out of the rain, leave the layer to dry off before you get back to your car.
Synthetic Wax
Synthetic wax is a combination of natural waxes and petroleum-based products. It's less expensive than carnauba wax, so it's often used as a base coat for the other car waxes. It forms a strong protective barrier that can last up to three months or more depending on how well you apply the wax.
While the price is lower than most other types of car wax, synthetic wax has its drawbacks. It's more difficult to apply than most other waxes. In fact, most people find it easier to use a painter's brush to apply synthetic wax due to the consistency of the product. You also need a lot of synthetic one in order to get satisfactory results.
In addition, synthetic car waxes have a tendency to crack when it gets cold which makes the surface look dry and unattractive.
Different Forms of Car Waxes
Spray vs. Paste vs. Liquid Waxes
Paste waxes are the easiest type of car wax to apply. It can be done in a matter of minutes, but it may take several layers before you get the results you want. This type of wax is preferred by many detailers because it's easy to apply and you don't have to worry about over-application.
Spray waxes are thicker than paste waxes, so they're more difficult to apply. However, the results are often better than what you get with paste wax products. That's because the spray wax coats the paint with a thicker layer of wax than most other wax products.
You also don't have to worry about over-application with spray waxes because it can be easily wiped off if you apply too much of it. The only drawback is that some people find it difficult to apply spray car waxes accurately.
Liquid waxes are the easiest to apply, but they are also the least effective. You can't spread them evenly over the surface of the paint, so you have to use a lot of waxes in order to cover all areas. That makes this type of car wax more expensive than other types.
Car Wax Comparisons
Carnauba wax is made up of natural ingredients. It forms a thick protective layer that gives the best finish. The duration of carnauba waxes also depends on how well you apply them. You can get up to four months of protection if you apply this wax correctly but it needs reapplication more often than others.
Synthetic wax is a combination of petroleum-based products and natural waxes. It forms a thick layer over the car surface that lasts for three months or more depending on how you apply it. Synthetic wax is often used as well as spray car wax.
Spray car wax tends to be the easiest to apply. It saves time by using less frequent application needs and it can provide a classic, sleek shine.
Liquid car wax is the second quickest application. It is made up of mostly carnauba or synthetic, with a hybrid of both that are all quick to apply.
Paste car wax requires the most time-consuming application, but it produces very noticeable results in terms of a shiny finish and a solid protective layer. Using a buffer will help you get an even coat across your whole car.
How to Apply Car Wax
You can go through the 3 stages below to get the best result:
Stage 1: Prepare Your Car
When you apply car wax, the first thing you need to do is prepare your vehicle. Wash your vehicle by hand or with a power washer.
Rinse it clean and dry it off completely before you start applying the wax. This will help prevent dirt from getting stuck in your paint when you apply the car wax.
Tip: Hand wash or machine wash
If you wash your car by hand, use a microfiber mitt or towel. Avoid using old towels that have rough fibers that can damage your paint.
If you're using a power washer, the pressure might force the dirt and grime into your paint and cause swirl marks. You can prevent this by spraying water on your car with a hose to remove the dirt before you wash it.
Stage 2: Apply The Wax
After that, apply a car wax spray or paste to one section of your vehicle at a time. Spread it evenly over the surface of your vehicle before you start rubbing it into the paint. Use long, even strokes until you cover 100% of the surface area.
Stage 3: Buffing
The final step is to buff out the wax to give it a glossy finish. Avoid buffing too hard as you may damage your paint. Also, keep in mind that some people prefer paste waxes rather than spray car waxes.
Buffing is necessary when you apply paste wax. Apply the wax until it's completely covered with a thin layer, then buff it out using a paint buffer or other type of wool or synthetic cloth. Repeat this process until you've covered the entire surface.
Features to Look For in Car Wax
As mentioned above, various types and forms of car waxes will give you different results. You need to decide which one you need before you decide to buy a particular type.
The differences vary from the ease of application to the durability of your finish. You need to determine what you want from your car wax and go from there. The best car wax is the one that works best for you and your vehicle.
Here are the things you should consider:
1. Price:
As with most products, you get what you pay for. You can find affordable car waxes on the market, but it won't last as long as more expensive car wax.
Most people invest in a pricier car wax because they want something that lasts longer without the need for frequent applications. If you think you'll be applying more than one coat of wax to your vehicle on a regular basis, then it's worth investing in a more expensive one that will last longer and produce better results.
2. How easy it is to apply:
It's important that you're able to apply the wax efficiently and correctly. If you're not comfortable applying a certain type of car wax, then you shouldn't use that one and go for another one.
The key is finding a product that's easy for you to use and one that produces quick results. Try out different car waxes if possible until you find what works best for you.
3. Durability:
The durability of the car wax will depend on the type you chose. Results also vary depending on how thick it is. A thinner formula can still last long, but it may not be as good at making your car shine as a finish waxy wax would.
Using a thicker formula can last longer but you'll get more value for money with something that does produce better results.
4. How thick the wax is:
The thickness of car wax depends on the type of product you choose. Some may be thicker than others and you'll need to decide which one works best for you.
A thicker wax will last longer, but it will produce faster drying times. It's important that the wax is slick and doesn't leave too much residue on your paint when it dries. You can reduce the gloss of your finish if the wax is too thick and dry in a shorter period of time.
5. UV Protection
Many waxes can provide UV protection to your paint. As mentioned earlier, car wax has a protective layer that shades colors and colors well. This makes it an important factor when you buy car waxes if you want to protect your finish for years.
There are also different kinds of car waxes that provide higher levels of UV protection and some may not be as good at it because they're not well formulated.
You'll need to look for a wax that has the right level of UV protection and it will depend on your car and the type of paint you use.
The 5 Best Longest Lasting Car Waxes 2022
There are many car waxes to choose from and all of them have good things about them. Here is the list of 5 waxes that have great durability.
Here is the list of the 5 best car waxes in terms of durability
#1 Meguiar's Ultimate Liquid Wax
This synthetic wax can last up to 6 months if applied correctly. And for me, this is a pretty impressive number. That's why I put this product on top of my list. Meguiar's Ultimate Liquid Wax is a very good choice for people who like to give their cars a glossier look.
The application is easy and it's water-based, not only protecting the car but contributing to sustainability. Many users said they can finish waxing their vehicles in a blink of an eye. The wax dries very fast which makes it easier to apply on the cars. The process of waxing the car only takes about 10 minutes and the results will last for a long time. One useful tip is that you should finish one small area before moving to the next one as it's hard to fix if something goes wrong.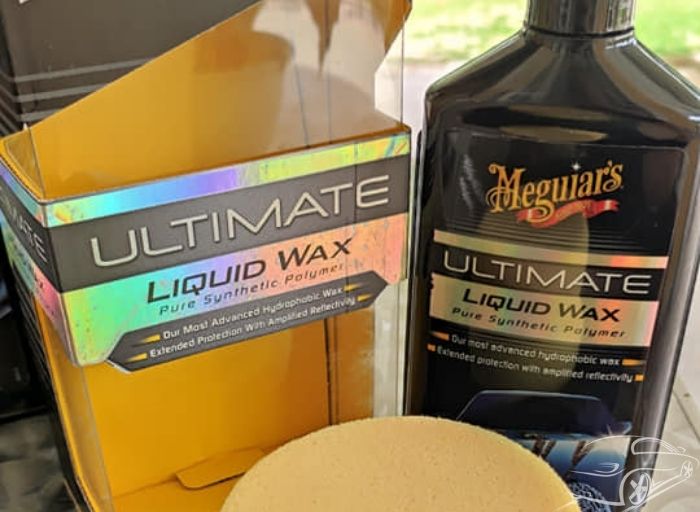 Normally, you need to find a shady place to apply waxing but for this item, you can do it under direct sunlight as well. I consider it as a plus point especially for those who live in sunny places.
The product smells like artificial vanilla and gets harder as it dries.
One negative feedback that I've heard about this product is that it works better on dark color cars than on lighter ones.
Pros:
This is a very good quality car wax.
The wax can last up to 6 months if applied correctly.
You don't have to find a shady place to apply waxing as it can be done on direct sunlight.
It dries fast and produces great results.
Super easy to apply (suitable for beginners)
Cons:
It works better on darker cars.
> What I like: its longevity and easy application.
#2 P21S Carnauba Wax
Another great choice for long lasting products is a carnauba wax from P21S. This type normally has a shorter lifetime than synthetic one but P21S has made a difference as it can last up to 2 months. This is amazing for carnauba wax.
What people like most about P21S is the stunning look that it can bring back to their cars. It can satisfy the most demanding customers. The application is so easy and fast with just a little bit of wax in the palm. Some said that it's easier to apply than a Meguiar's Ultimate Liquid Wax.
Furthermore, P21S does a great job at water repellent so you don't have to concern about water spots. Beeswax is used in this item so it smells natural and fresh. There is no artificial scent added which people may love.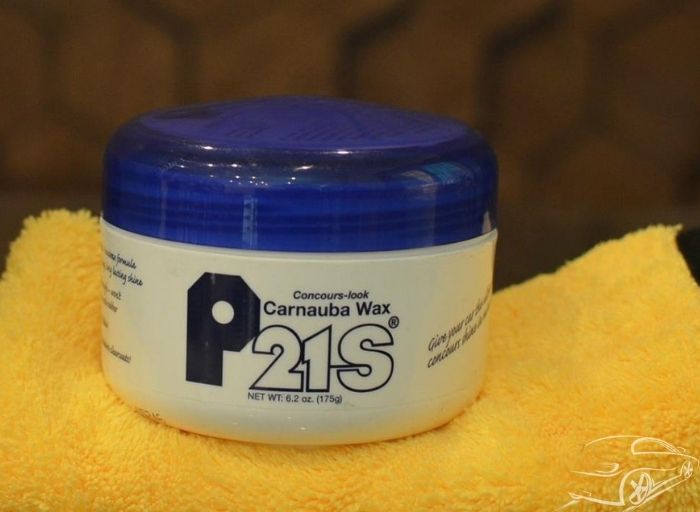 The company claims that this wax can last up to 2 months but you will find that the wax will not stick to the car for more than a month or two if you live in very hot or cold locations.
This P21S is expensive wax for a small tube, so this may stop many customers from reaching it.
Pros:
This is a very good quality carnauba wax.
This can last up to 2 months.
Easy to apply
Provide stunning look for all vehicles
Prevent water spots effectively
Cons:
Expensive for a small tube
> What I like: It's a carnauba wax that can last and its deep gloss.
#3 Griot's Garage Liquid Gloss Poly Wax Kit
Griot's claimed that this is the most durable paint protection of them and I totally agreed. Griot's Garage Liquid Gloss Poly Wax Kit is a great quality car wax that can last up to 6 months. It leaves a deep shine with a very pleasant smell.
As for me, Griot's Garage Liquid Gloss Poly Wax Kit is the best wax I've ever used because it does what it says. The product is water-based and even though it has synthetic properties, its application process is quite easy.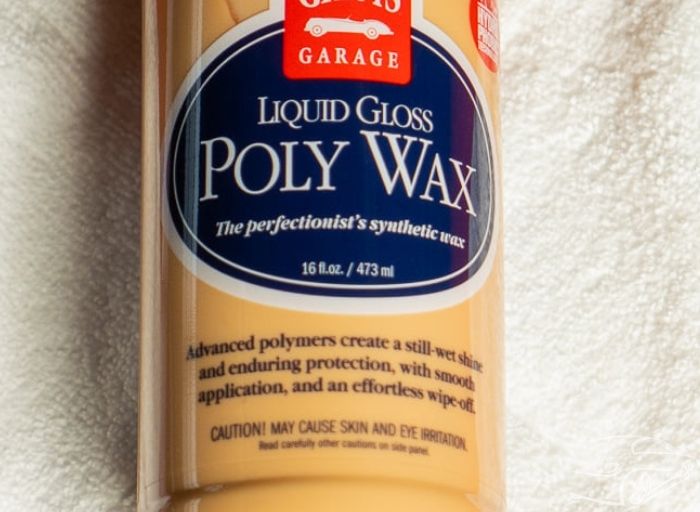 I don't need to use much effort when applying the wax to my car. And it can stand all kinds of weathers (hot or cold). But to make sure that I could get what I expected, I applied 2 coatings, 24 hours apart.
With this bottle, I can use it 6 – 7 times so it's not cheap though.
Pros:
This is a very good quality car wax.
If you're looking for durable car wax, this may be the best choice.
You don't need to worry about water spots.
Can stand all kinds of weathers
Cons:
Quite expensive
The application process is quite difficult if you don't have experience with it before. But if you follow the instruction, it can be less difficult than using another wax.
> What I like: good price for a premium product and durable polish.
#4 Collinite No. 845 Insulator Wax
This combination of synthetic and carnauba wax can last up to 5 months even for outside parking cars.
A lot of people prefer this type of wax over Meguiar's Ultimate Liquid Wax because it has more durability and they can save money that they'd spend on applying it several times per year.
It's a very good quality wax and I've used this many times before and found that it does what it says for most types of cars, including those with dark paint. I love the results that this product can bring as it produces a really nice shine. It's also water-resistant as well as durable.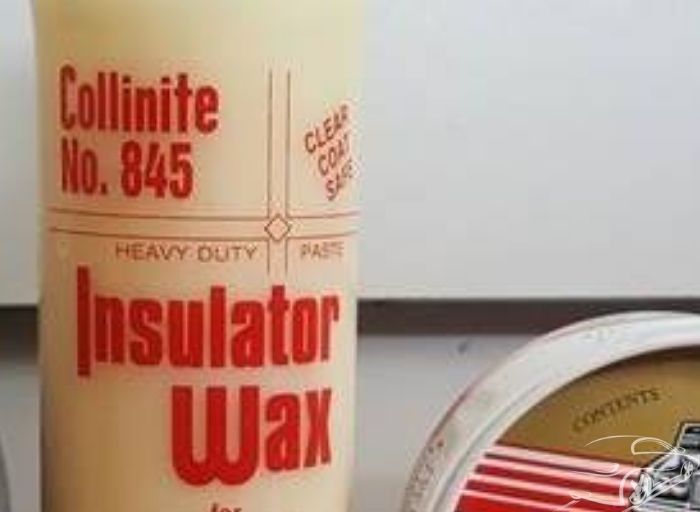 The application process is easy and fast. In fact, the only time I've had issues with it is when I applied too much of this product to my hood.
Pros:
This is a very good quality car wax.
The application can last up to 5 months if not applied incorrectly.
There are no worries about water spots as it's water resistant and durable.
Cons:
The process of application is not easy if you don't have previous experience.
> What I like: Very durable wax that can last for up to 5 months at a reasonable price.
#5 Best for Budget: Turtle Wax 1-Step Wax & Dry
This spray wax from Turtle Wax is a good choice for people who have tight budgets and still does a great job. In my opinion, this product is the best choice for all customers who don't have the money to spend on premium waxes from other brands. You can get a wet or dry application with this item.
It's super easy to apply as well. You just need to spray the car and you will see great results.
The wax is thinner but smells natural and fresh. The application is fast and easy. The company says that you just need to spray the product on, wipe it thoroughly and return it to its tube and you're done! It's very unlikely that anything will go wrong while applying this item.
One Turtle Wax 1-Step Wax & Dry bottle can be used 17 times, which is really amazing and economical. You can also apply this item on all types of cars, including SUVs and pickups.
The only downside is that the wax is thin so it only can last for weeks.
Pros:
The bottle comes with 17 uses.
People can spray wax on both sides of their cars.
It's very easy to apply
Very affordable
Cons:
> What I like: very cheap wax but still gives a great look
Final Words
To conclude, I'll say that there are so many kinds of car wax from different brands. However, from the list above, the brand I think is still worth buying is Meguiar's Ultimate Liquid Wax as it provides a good quality wax without any hassle at a reasonable price.
If you want to buy a premium wax, check P21S Carnauba Wax as it's much more effective and has a great smell that will attract everybody.